State hunting and fishing licenses are sold in the Clerk's Office. Visit the Tennessee Wildlife Resources website by clicking on the Wildlife logo below. Please close the Wildlife website to return to Bradley County Clerk's website.
For questions, please call the office at 423-728-7226 or 423-728-7222.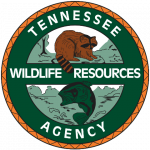 We Thrive On Challenging Projects That Produce Bigger Rewards.
Electronic Proof of Registration
Have your registration ready at hand. Also add your registration to your wallet on your phone.
Easily and securely renew your registration on the app and get alerts when it's time to renew.
The Auto Assistant App allows you to view an electronic copy of your proof of insurance.